Getting Probot working
Probot has been fun to get working. I've got a basic app setup, and it is logging.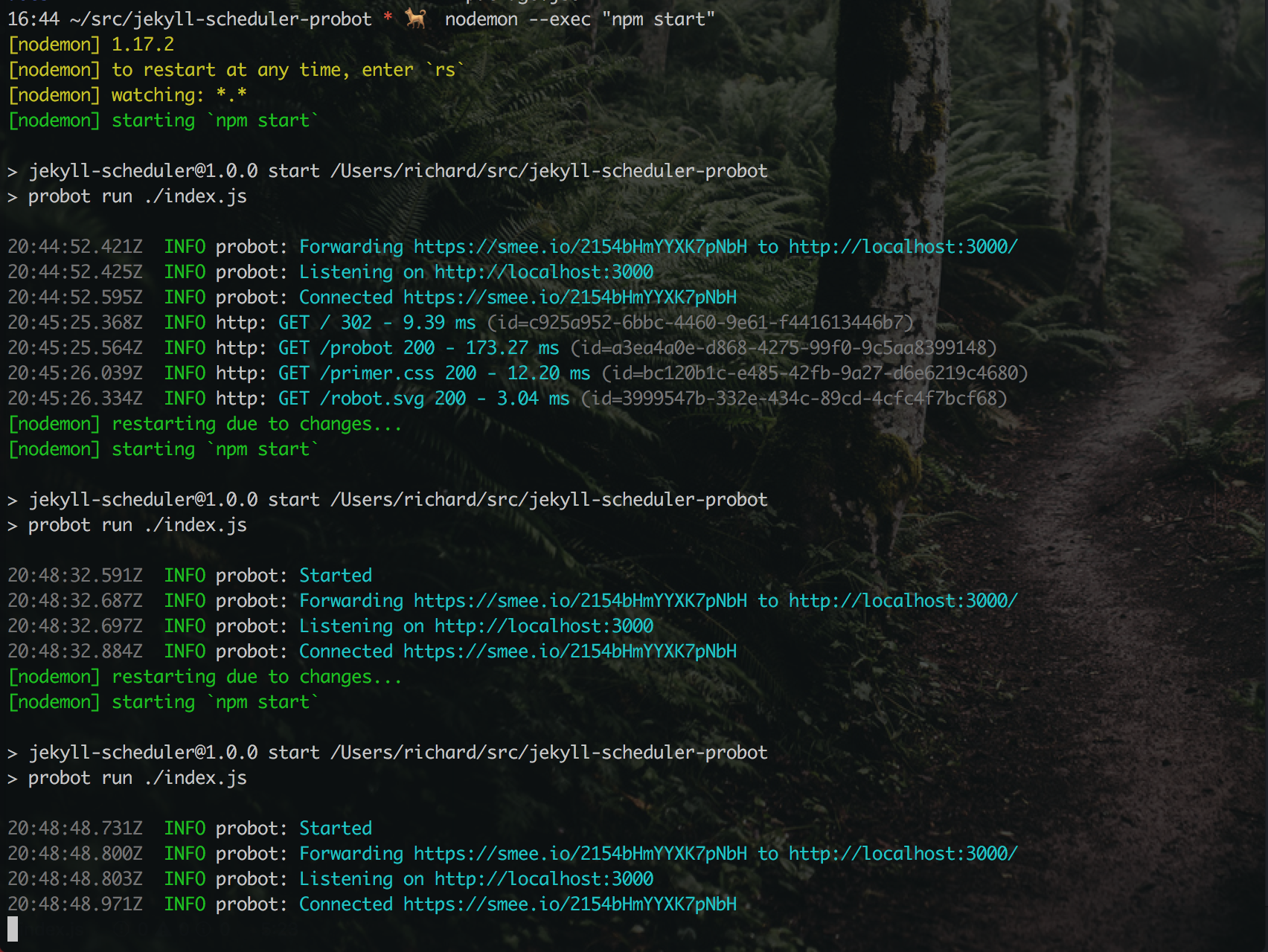 You can follow along in the repository for this, here. So far, I am going really slowly, mostly because I am having issues focusing, my internet connection is slow, and I'm just not used to Probot. Here are my current immediate questions:
How do I check that the scheduler is working?
What permissions do I need? I know I need repo and user according to this post, but it doesn't say that on this GitHub API page, and those options aren't available for GitHub apps, anyway. So, what gives?
How can I get the logs for my builds without using the GitHub app scopes?
I just thought of a way to answer the last question - just make my own scope for testing and use that - so I am going to go and try and test that now. I've joined the Probot Slack, where I hope to get more answers, or I may just wait until @gr2m is done with lunch later.
---